Recently, we caught up with Alison Dickinson, Consultant Oral Health Therapist, who is currently completing a PhD in oral health.
What inspired you to undertake a PhD?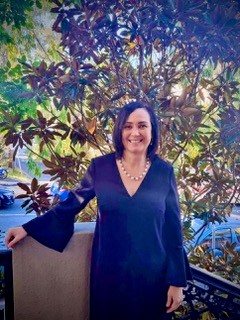 After completing two undergraduate degrees and a Master's degree while raising a family and working full time throughout, I planned to never commence another formal program of study. Ever! However, I have spent most of the 40 years that I've worked in the public oral health sector investigating ways to improve earlier access to free oral health care for some of our most vulnerable children.
Often by the time we see them many have already experienced severe dental decay. In 2016 I was fortunate to be able to play a leading role in implementing an interprofessional early childhood oral health prevention program targeting 0 – 3-year-old Brisbane children. This intervention involved a major shift in public sector policy around access to care and local reports show that it appears to be having a positive effect on the dental disease experience of the children who participate.
This really inspired me to produce evidence that would confirm or refute these initial observations that very early intervention prevents dental disease and improves the quality of life for young children. My findings will also provide much needed baseline data for Queensland on the oral health status of children in this age group.
What are your key research interests?
The prevention of early childhood caries (ECC) is my key research interest. It affects me deeply that dental caries is an entirely preventable disease, yet it is still the most prevalent preventable chronic disease in Australian children and remains one of the leading causes of potentially preventable hospitalisations. To prevent ECC, oral health promotion and intervention strategies should occur as early in life as possible, so I am very interested in the effectiveness of non-dental health professionals who provide care to very young children in preventing ECC and improving dental outcomes.
I am also interested in the role early childhood educators can play in preventing ECC. I currently work with the Office of the Chief Dental Officer and our team have produced the Happy Teeth program to support early childhood educators to develop and sustain behaviours which support good oral health in early childhood.  I am excited to share that the updated digital version is being launched during Dental Health Week 2022. I'd love everyone to help us celebrate the launch and tag us in their own DHW celebrations on Facebook, Twitter or Instagram using our hashtags #HappyTeeth #OralHealth #DentalHealth.
Visit DHW 2022 for more information, and download the digital kit via the Happy Teeth webpage.
What is your PhD research project about?
My PhD is investigating the impact of a targeted oral health intervention by primary care providers on the dental caries experience of children under 4 years of age. It will consider if integrated interprofessional care pathways positively affect dental attendance patterns in this child cohort, and if there is a relationship between the timing of a child's first contact with a dental professional and the acuity and complexity of the treatment needed.
What do you enjoy most about being a PhD student?
It has been great to challenge myself – working full-time with long hours and juggling study commitments has been a great experience. I have "fallen off the wagon" regularly and have gotten terribly distracted with life at times, but there is a sense of achievement in getting myself back on track and achieving goals and objectives. I have learnt new ways of doing things and approaching things, which I may not have had the opportunity to be exposed to otherwise. I enjoy being able to mix my study and my work and, as a very practical person, I can't wait to see my research translated to paediatric oral health policy and models of care in the public oral health sector.
What is one piece of advice you would give to someone thinking about studying a PhD?
Prioritise your life commitments, work and your study in an order that fits you best. Know your drivers and plan your study program around them as it will take discipline to ensure that you keep on track. Things always take more time than you have set to do them (for me anyway). Remember why you are doing it and the passion you have for your topic.
What do you like to do in your spare time when you are not working on your PhD?
My free time is spent relaxing with family and friends. Before COVID we were avid travellers. I love bushwalking and hiking, snow skiing, watching Scandi or Nordic noir television, and have recently renewed my interest in scuba diving.
What are three words your fellow PhD students would use to describe you?
I don't know many PhD students, but those who know me would say "Loves a deadline!"
Where do you see yourself in 10 years?
To be honest, I wouldn't be surprised to find myself still working in some capacity in public sector dentistry advocating for equitable access to care for vulnerable populations.The plan? To be pursuing my true passion, which is independent travel in far-flung corners of the globe.