The University Of Queensland School Of Dentistry produces quality dental and oral health research, contributing to the advancement of scientific knowledge both locally and internationally.
Research within the School is focused on a number of streams, and crosses a range of areas from stem cell and tissue engineering and biological sciences through to technologies applied in clinical practice, dental public health and dental education.
Collectively, our staff and students work hard to ensure continuing success in research. These achievements have helped to provide effective solutions to contemporary challenges in dentistry and position the School as a global leader in dental and oral health research.
The School has a demonstrated long-standing history of quality research, rated 'above world standard' in 2010 and 2012 and 'well-above world standard' in 2015 and 2018 by the Excellence in Research for Australia (ERA) rankings. We encourage translational research, emphasizing the importance of research impact on patient outcomes, as well as healthcare policy and practice.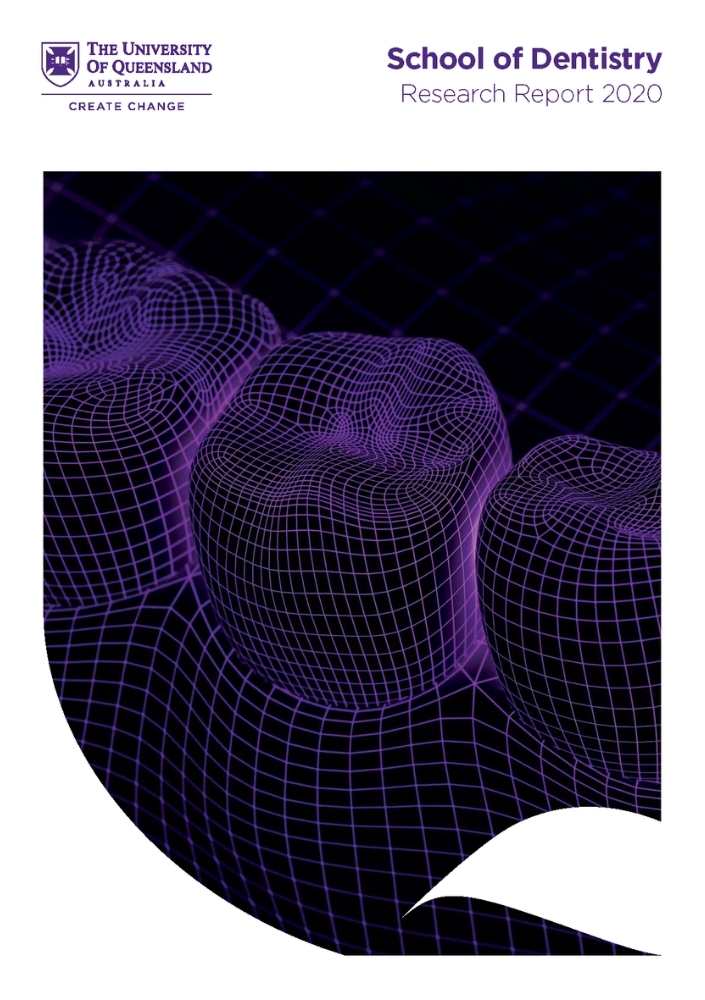 Research Report 2020
A summary of recent research activity in the School of Dentistry can be found here. 
You can also find more information in our 2021 Research Day programme, our 2019 Annual Research Report, and our 2019 Student Research Conference Abstract Booklet.