School of Dentistry seminar series: Tackling antimicrobial resistance by chemically synthetic peptides - Dr Wenyi Li
6 December 2022

12:00pm

–

1:00pm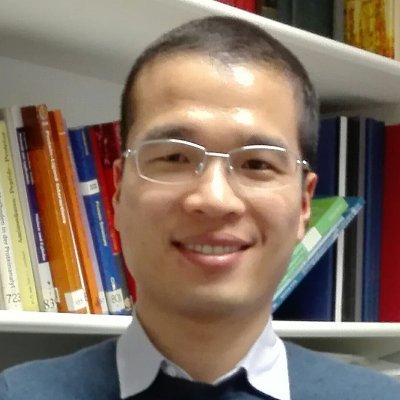 Abstract:  Since the discovery of penicillin and subsequent antibiotics, the increasing global consumption and inappropriate use of these 'wonder' drugs have played a critical role in driving antimicrobial resistance (AMR) in the last two decades at an alarming rate as assessed by World Health Organization (WHO). Antimicrobial peptides (AMPs), known as host defense peptides, are potentially potent alternatives to conventional antibiotics given their broad spectrum of activity. They mainly interact with cell membranes through surface electrostatic potentials and the formation of secondary structures, resulting in permeability and destruction of target microorganism membranes. To improve their potency, we have applied two different chemical approaches, including multimerization and lipidation, to modify AMPs followed by modes of action investigation.
Brief CV: Dr Wenyi Li is an NHMRC Investigator (Emerging Leadership Level 1 starting in 2023) in the development of antimicrobials to combat bacterial infections by using his chemical biology expertise and skillset. By fostering an active collaborative research network, Dr Li has obtained several outstanding successful grants of a total of $1.7 million, including 1 CIA NHMRC Investigator EL1 grant and 1 CIE NHMRC Ideas Grant.
Dr Li received his doctoral degree in 2017 from The University of Melbourne under the supervision of Professors John D. Wade and Frances Separovic. His doctoral thesis has been awarded the Graham Johnston Best Thesis Award from RACI Division of Medicinal Chemistry/Chemical Biology. He was a Leibniz-DAAD postdoctoral fellow at the Leibniz institute of Molecular Pharmacology, Germany (2016-2018) and currently working at Melbourne Dental School in collaboration with Professors Neil O'Brien-Simpson and Greg Qiao.
About Seminar series
The School of Dentistry Seminar Series is an opportunity to highlight outstanding research both within the School and from national and international guest speakers.
All are welcome to attend, including academic and professional staff, visitors, students, industry partners, dental industry professionals and the general public. Seminars are held at various times at the Oral Health Centre, Herston, and online.
In addition to our general School series, additional seminars will be presented by our various research groups.
Venue
Room:
Oral Health Centre Auditorium and Zoom https://uqz.zoom.us/j/87011299746