School of Dentistry Seminar Series: Personalised Medicine for Osteoarthritis – Professor David Hunter
21 April 2023

1:00pm

–

2:00pm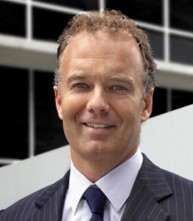 Osteoarthritis is an extremely prevalent and disabling disease. Unfortunately, refining prognosis for patients who are affected and tailoring treatment options has been hamstrung by the lack of recognition that this is an incredibly heterogeneous condition. Recent evolution in our understanding of this disease has enabled the identification of phenotypes which are beginning to inform prognosis and opportunities for therapeutic response.
Professor David Hunter, Florance and Cope Chair of Rheumatology, Professor of Medicine, and NHMRC Leadership Investigator Fellow at the Sydney Musculoskeletal Health, Kolling Institute, University of Sydney, and Rheumatology Department Royal North Shore Hospital, is a rheumatologist clinician-researcher whose primary research focus is clinical and translational research in osteoarthritis. He is ranked as the leading expert in the world on osteoarthritis on expertscape.com, is the section editor for UpToDate osteoarthritis, the Editor in Chief for Osteoarthritis and Cartilage, and has over 600 publications in peer-reviewed journals. He is co-Director of Sydney Musculoskeletal Health and leads the osteoarthritis team at the Kolling Institute who are dedicated to improving our understanding of osteoarthritis and the quality of life for those who suffer from this prevalent disabling disease. 
About Seminar series
The School of Dentistry Seminar Series is an opportunity to highlight outstanding research both within the School and from national and international guest speakers.
All are welcome to attend, including academic and professional staff, visitors, students, industry partners, dental industry professionals and the general public. Seminars are held at various times at the Oral Health Centre, Herston, and online.
In addition to our general School series, additional seminars will be presented by our various research groups.
Venue
Oral Health Centre Auditorium and online via Zoom at https://uqz.zoom.us/j/82836719777