School of Dentistry Seminar Series – Prof Jonathan Broadbent, Uni of Otago
20 October 2023

12:00pm

–

1:00pm
Bio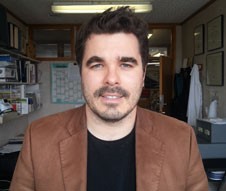 Jonathan Broadbent is Professor of Dental Public Health & Epidemiology at the University of Otago Faculty of Dentistry in Dunedin, New Zealand.
Jonathan is the recipient of the International Association for Dental Research Distinguished Scientist H Trendley Dean Award 2023. 
Abstract
Jonathan will provide an overview of past findings and plans for our upcoming assessment for age 52 of the Dunedin Multidisciplinary Health and Development Study (a cohort born in Dunedin (NZ) from their birth in the early 1970 to the present day).  
He will also discuss the findings of the Next Generation Study (a study of the Dunedin Study members' children at age 15 years) and intergenerational continuity in oral health, oral health-related behaviours, and beliefs about oral health care.
Jonathan will conclude by discussing some of his work in oral health promotion.
A light lunch will be provided after the seminar.
About Seminar series
The School of Dentistry Seminar Series is an opportunity to highlight outstanding research both within the School and from national and international guest speakers.
All are welcome to attend, including academic and professional staff, visitors, students, industry partners, dental industry professionals and the general public. Seminars are held at various times at the Oral Health Centre, Herston, and online.
In addition to our general School series, additional seminars will be presented by our various research groups.
Venue
Oral Health Centre Auditorium and online via Zoom at https://uqz.zoom.us/j/83531388527 (Password: 773946)