Practical Oral Surgery with Dr Barbara Woodhouse
Registration:
15 March 2019
–
28 June 2019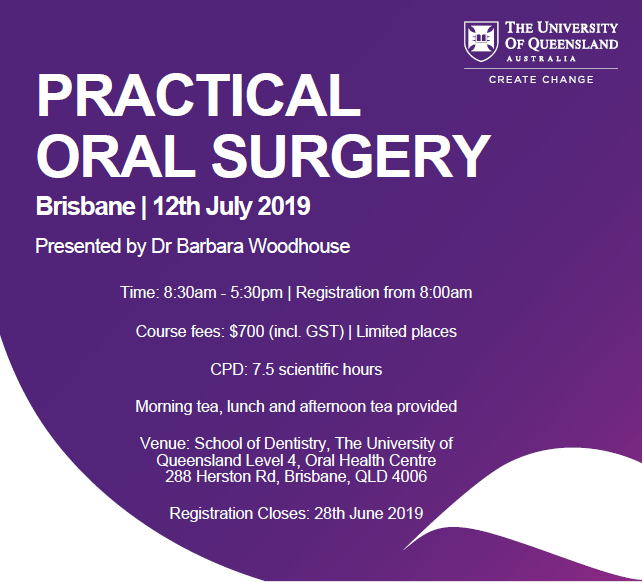 Course overview:
This one day course will provide participants with the knowledge and skills of everyday oral surgery. This will include extractions, impactions, breakages, instrument and suture selection, exposures, biopsies, pain control and closure of oro-antral communications.
The course will include a hands on workshop practicing suture techniques on pig's trotters, video demonstrations and case discussions.
About our Presenter:
Dr Barbara Woodhouse is an Oral Maxillofacial Surgeon in Brisbane. Her special interests include trauma and orthognathics, advanced implantology, and the management of salivary gland and skin pathology.
Payment is required to register for this event