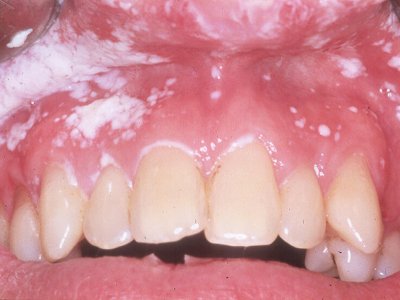 A fungal infection of the mouth doesn't sound particularly appealing does it?
University of Queensland School of Dentistry experts don't think so either - and have received international awards for proposals to combat oral candidiasis.
A team led by Professor Lakshman 'Sam' Samaranayake, Dr Nihal Bandara and Dr Victor Matusbara has been recognised by the International Association for Dental Research (IADR) in South Korea, at a gathering of more than 5000 international dentistry figures.
"I am very pleased as these are highly competitive, coveted awards," Professor Samaranayake said.
"It's the culmination of 18 months of dedicated research by staff at UQ's state-of-the-art Oral Health Centre into tools that can be used in the fight oral candidiasis.
"Candida is a yeast that lives in the mouths of half the world's population, but causes disease when immunity is low.
"Candidiasis is occasionally deadly and can result in red and white lesions, presenting particular problems for elderly denture wearers, AIDS patients and debilitated individuals."
Oral candidiasis is also referred to as oral thrush or as a yeast infection of the mouth.
Dr Bandara and Professor Samaranayake will receive US$75,000 for the Glaxo Smith Klein 2016 IADR Innovation in Oral Care Award.
Along with collaborator Professor Hugh Smyth of UT Austin, USA, they submitted a proposal titled A novel, quorum, sensing-based drug delivery system to combat oral candidiasis.
Dr Matsubara, who returned home to Brazil since undertaking research at UQ, will receive $2000 for the 2016 IADR Colgate Research in Prevention Travel Award.
His work, related to curing infections by using probiotic bacteria, was titled Lactobacillus reduces Candida albicans adhesion and filamentation during biofilm development.
Faculty of Health and Behavioural Sciences Executive Dean Professor Bruce Abernethy said he was delighted at news of the awards.
"It was only last July that Federal Minister for Health Sussan Ley officially opened the $134 million UQ Oral Health Centre," Professor Abernethy said.
"To have our researchers producing work of an international award-winning standard in that short time is a credit both to the School of Dentistry and the individual researchers."
Dr Bandara was also selected from eight finalists as winner of the IADR New Investigator Award.
---
Media: Ms Stacey Vogel, School of Dentistry, s.vogel@uq.edu.au , +617 3365 8074; Robert Burgin, UQ Communications, r.burgin@uq.edu.au, +61 7 3346 3035, +61 448 410 364.