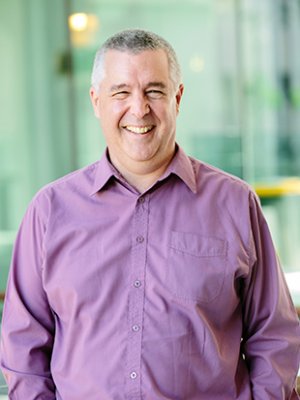 A long-serving University of Queensland Senate member and a Professor of Dental Science have each received an Order of Australia in the Australia Day 2018 Honours List.
Philip Hennessey and Professor Laurence Walsh lead a list of UQ community members recognised in this year's awards.
UQ President and Vice-Chancellor Professor Peter Høj applauded the Australia Day Honours List recipients for their significant achievements and contributions to society.
"UQ is very proud of its staff and alumni members who feature in this year's Australia Day Honours List. It's a testament to the quality of inspirational people who are drawn to UQ," Professor Høj said.
"We thank and congratulate all of them on being publically recognised for their dedication, focus and passion for creating change."
UQ Senate member Philip Hennessy has been recognised for his distinguished service to the business and accountancy sectors, to financial governance and education, and through support for women's health care, disability support and children's charitable groups.
Mr Hennessy joined the UQ Senate in 2010, and Finance Committee Chair he has made a significant and sustained contribution to UQ by keeping the University in good financial health.
UQ School of Dentistry Professor Laurence Walsh has been recognised for his distinguished service to dentistry, and to dental science education, as an academic and author, to improved health and safety standards, and through roles with professional associations.
Professor Walsh was Head of the School of Dentistry from 2004 to 2013, and during that time he was the driving force behind the new state-of-the-art Oral Health Centre at Herston.
As a researcher, Professor Walsh has championed many improvements in dental practice, such as the innovative use of lasers in diagnosis and treatment and the use of biomaterials in tooth and tissue repair.
A full list of Australia Day 2018 Honours List recipients is here.