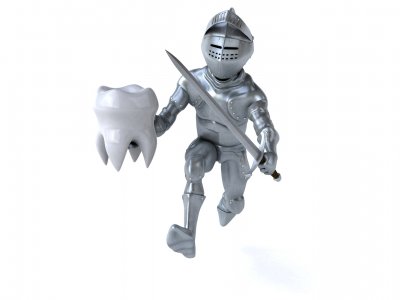 The University of Queensland will help St George slay dental problems, thanks to a new clinic run in partnership with Goondir Health Services.
While the St George of mythology defeated the dragon, a dental training service in the rural Queensland town of the same name will take the sword to decay, gum disease and abscesses.
UQ School of Dentistry Acting Head Associate Professor Pauline Ford said the new clinic would complement the existing Goondir Health Service in Dalby, located three hours north-east.
"Builders will start on the St George site in coming weeks and completion is expected by the end of the year," Dr Ford said.
"From our involvement with Goondir at Dalby, we have seen dental graduates more open to the prospect of working in regional Queensland.
"We view the establishment of a presence in St George, 500km west of Brisbane, as a win for rural health and for the breadth of experience we can offer our graduates.
"Rural placements have a positive effect on the likelihood of students returning to the bush after graduation."
Goondir's Dalby clinic has been operating since 2013, with a particular focus on Indigenous health.
It provides comprehensive dental services to the community from a five-chair dental clinic.
Fifth-year UQ Bachelor of Dental Science (Honours) students can undertake a placement with Goondir, providing a valuable insight and education in the final months of their studies.
Goondir Health Services Chief Executive Officer Floyd Leedie said the St George service would be a welcome addition to Queensland's south western community.
"In 2015 alone, the Dalby clinic provided more than 2200 occasions of service," Mr Leedie said.
"Patients came from as far away as Bundaberg, Mitchell, Cunnamulla and Nockatunga, which is more than 900 kilometres away.
"The service will be available to all within the community.
"We look forward to patients having timely access to dental care to improve their overall health and wellbeing."
The turning of the first sod at St George on Wednesday 6 April was attended by Balonne Shire Mayor Richard Marsh, previous Mayor Donna Stewart and representatives of UQ, Goondir and Hutchinson Builders.
The establishment of the four-chair clinic is funded by the Commonwealth Department of Health.
---
Media: Ms Stacey Vogel, s.vogel@uq.edu.au , +617 3365 8074; Goondir Health Services, Ms Louise Sanderson, +61 0437 100 759.