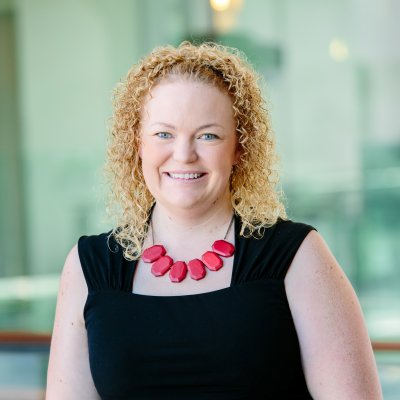 A University of Queensland lecturer has received a global teaching award for her dedication to teaching excellence and consistent approach to delivering engaging lectures.
As part of the Universitas 21 Health Sciences Group Teaching Excellence Award Dr Emma Bartle from UQ's School of Dentistry will receive funding to attend and present a workshop at the annual conference in Glasgow next September.
"I felt incredibly humbled to receive the award as I didn't enter academia for recognition, but rather a love for teaching and interacting with students," Dr Bartle said.
"I love developing creative ways to engage students with the content during lectures.
"To help students understand complex information I use real life examples from my own personal experiences throughout my career and practical applications such as plasticine modelling and role playing of embryological processes."
Two award recipients were selected from the Universitas 21 Health Sciences Group to co-develop and deliver a professional development workshop on teaching and learning.
"I'm really excited with the opportunity to work with a colleague from another country to co-develop a workshop," Dr Bartle said.
"I'm also really keen to get involved with the U21 network and meet other like-minded health educators.
"It can become very easy in academia to work in silos, however just like we know that interprofessional practice leads to improved patient outcomes, a team-based and interdisciplinary approach to teaching leads to improved educational experiences for students."
The Teaching Excellence Award was set up in 2014 as a way to celebrate and reward exceptional educational scholarship, particularly amongst research intensive universities, across the U21 HSG network (18 universities worldwide).
The award recognises leaders in this area and shares their areas of good practice across the network.
Head of UQ's School of Dentistry Professor Pauline Ford congratulated Dr Bartle on her commitment to high quality teaching.
"To be selected as one of two recipients who are awarded from the 18 universities globally is an incredible achievement," Professor Ford said.
"We are very proud of Dr Bartle's outstanding teaching record and contributions to interdisciplinary learning."
Media: Kirsten O'Leary, UQ Communications, k.oleary@uq.edu.au, +61 7 3365 7436, @UQhealth.